Focal areas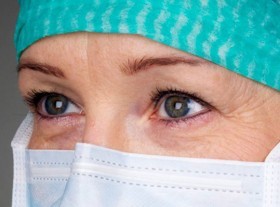 Focal areas: biotechnology, translational research and marker studies
The oncology surgeon's scientific focus lies in the areas of biotechnology, translational research, as well as in the evaluation of genetic markers in clinical studies of the following types of cancer:
colorectal cancer
breast cancer
oesophageal cancer
stomach cancer
pancreatic cancer
liver metastases
lung cancer
ovarian cancer
familial cancer syndrome
Molecular genetic research unit at MUV
In 1994, Kandioler established a molecular genetic research unit in association with the surgical research laboratory of MUV – representing a first in surgery at the time – and, since then, has been in charge of the priority research into p53  (www.p53.at) at the Surgical University Clinic in Vienna.
The research group has so far produced publications with a journal impact factor of 217 and has already been able to submit two patents. To date it has been possible to raise more than one million euro in research funds for the priority research into p53.
1999 saw Kandioler being awarded the Theodor Billroth Prize by the Austrian Surgical Society, with the thesis entitled: TP53 genotype but not immunohistochemistry is predictive for response to cisplatinum based neoadjuvant therapy in stage III NSCLC. Since 2004, in her capacity as academic sponsor, the oncology surgeon has been leading clinical studies, the central orientation of which lies in researching the prediction of therapy response with the aid of the genetic tumour marker p53. Examples of application areas are bronchial carcinoma, oesophageal cancer and colonic carcinoma.
Kandioler is a member of the board of Austrian Society of Surgical Oncology (ACO-ASSO), the European Federation of Colorectal Cancer (EFR) and a member of the TP53 International Collaborative Group. In 2009, in her capacity as president, she organised the ACO-ASSO meeting on the topic Individualised Cancer Therapy. As editor-in-chief, Kandioler has published the journal Interdisziplinäre Onkologie (English: Interdisciplinary Oncology) for several years and is board member and reviewer for a series of scientific journals.